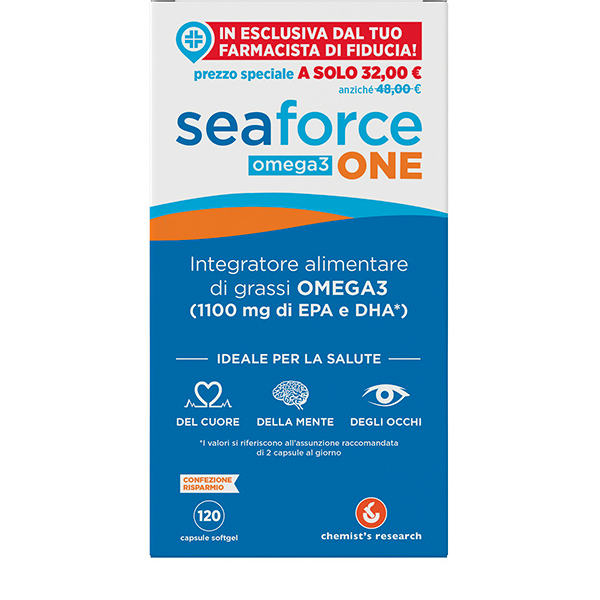 Seaforce One
120 Softgel Capsules
Code price: 48,00 €
SeaForce is a food supplement based on OMEGA 3, made from fish oil of the cleanest seas highly concentrated in EPA and DHA. EPA and DHA support normal cardiac function; DHA supports normal brain function and visual ability.
AVERAGE CONTENT

for 2 capsules

Max daily dose

(4 capsules)

OMEGA 3 total

1200 mg

2400 mg

EPA

660 mg

1320 mg

DHA

440 mg

880 mg

others OMEGA 3

100 mg

200 mg
IDEAL FOR HEALTH OF THE HEART, OF THE MIND, OF THE EYES
METHODE OF USE
from 1 up to a maximum of 4 capsules per day.