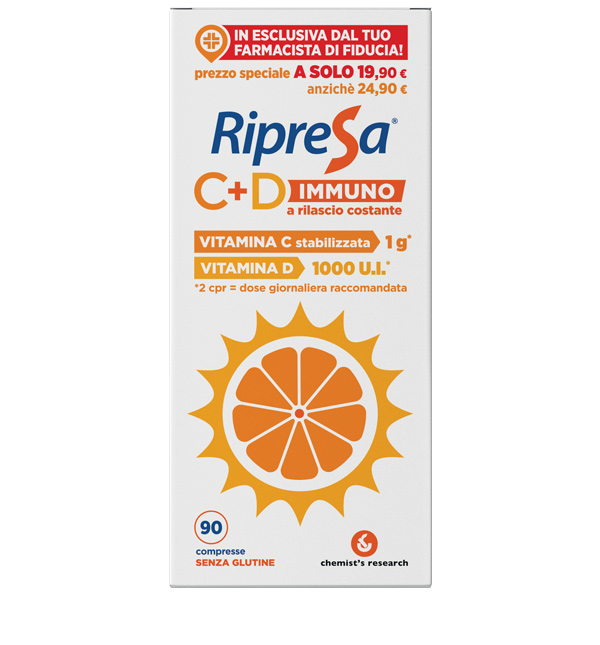 Ripresa C+D Immuno
90 Tablets
Codifa price: 24,90 €
All the benefits of Vitamins C and D with constant release
EFFECTIVE DOSAGE


OPTIMAL BIOAVAILABILITY
Cronoinnovazione®
The product releases approximately 50% of its content within 2 hours and the remaining 50% is released during the morning and night (approximately 8 hours).
STABILITY
The stabilized Vitamin C coated with ethyl cellulose maintains its constant activity over time, without oxidation.
METHOD OF USE
1 tablet in the morning.
1 tablet in the evening.
INDICATIONS
Supports the efficiency of the function of the immune system.