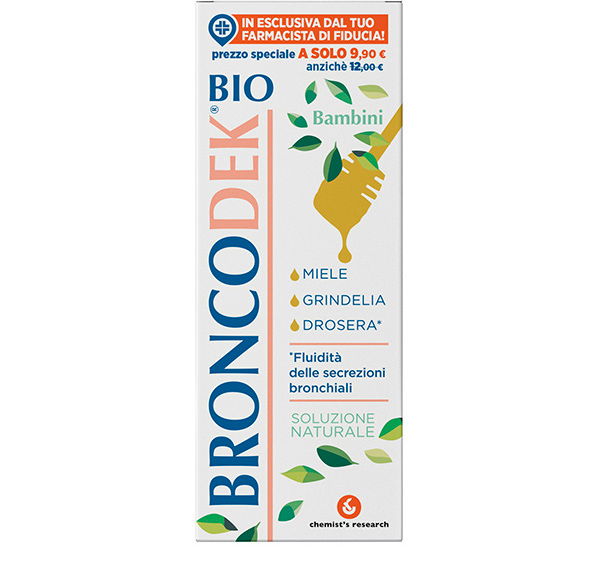 200 ml bottle
Code price: 12,00 €
Natural solution with ACELIA HONEY and extracts of GRINDELIA and DROSERA. The Grindelia is useful for the functionality of the upper respiratory tract. Drosera supports the fluidity of bronchial secretions. Both also have a soothing action on the oropharyngeal mucosa.
AVERAGE CONTENT

for daily max.

(40 ml)

Grindelia E.S. E/D 1:4

510 mg

Sundew E.M. E/D 1:4

510 mg

Acacia's honey

2,55 g
FLUIDITY OF BRONCHIAL SECRECTIONS
METHODE OF USE
1 tablet twice a day, after main meals.