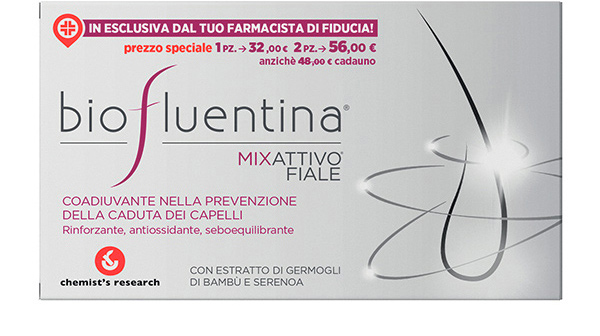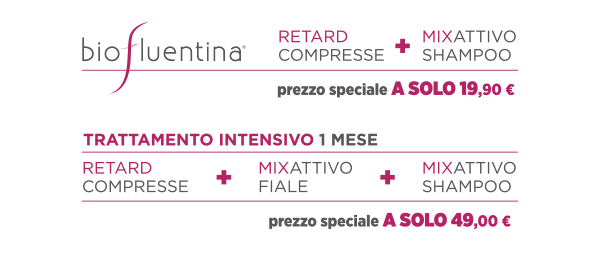 BIOFLUENTINA
MIXATTIVO VIALS
15 Vials
Code price: 48,00 €
Special price:
1 PC → 32,00 € / 2 PC → 56,00 €
Biofluentina MIXATTIVO ® vials is an intensive treatment adjuvant in the fall and in the alterations of the
hair quality. Thanks to the mix of patented assets, MIXATTIVO ® contrasts:
The physiological processes that trigger hair loss, restructuring the hair shaft;
Premature hair senescence due to the action of free radicals;
The excess of sebum on the scalp.
Strengthening, antioxidant, sebum balancing.
With extract of bamboo shoots and Serenoa.
MIXATTIVO ® FALL of patented active ingredients with Reinforcing, Antioxidant, Sebum-balancing action